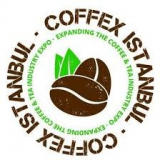 "Expand your joy and business"
An international expo about coffee and every component the coffee business contains including high quality coffee machines, beans from all around the world and seminars from connoiseurs of the business.
CNR Eurasia Boat Show is an event that encompasses the entire arena of boat game, including the actual game show, as well as it's equipment's and accessories. This event brings with it Diving Equipment's & Accessories, Water Sports Equipment's, Sails, Masts & Rigging, Sea Wear & Accessories, Navigation & Sanitation in the Marine & Boat industry. It is must-attend show for Marine & boat industry professionals, endeavouring to gain access in the industry through this show, but also for boat game enthusiasts.