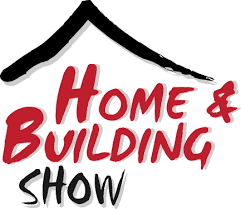 "International Exhibition for Decor &"
The Home & Building Show is a hub of design and Build where the key manufacturers, suppliers, products, design and technologies all meet under one roof. From residential complexes to commercial spaces, innovation and excellence have set new standards for high-quality materials, aesthetic design and superior technology. Building on the success of previous editions, this event will cover the show floor with dedicated product sectors keeping the flame of excellence and innovation alive and paving larger and wider paths for the design and construction industry.
Audience Profile
| | |
| --- | --- |
| Owner | |
| Director | |
| Ceo | |
| Business Development Manager | |
| Managing Director | |
Exhibitors Profile
The exhibitors of Home Show 2015 will include the following, Kitchen, Bedroom and Bathroom, A. Ceramic Tiles, B. Bathroom Fittings, C. Bathtubs and Showers, D. Beds and Mattresses, E. Kitchen Accessories, F. Kitchen Modules, G. Electric, Gas Ovens, H. Hot Water Systems, I. Sanitary wares, Interior Design, A. Carpets and Rugs, B. Curtains and Beddings, C. Decorative Glass, D. Flooring Materials, E. Home Decor, F. Home Furnishings, G. Lighting Fixtures, H. Sofas and Furniture, I. Wallpapers, Home Construction, A. Cement and Concrete, B. Doors and Windows, C. Gates and Fences, D. Landscaping Products, E. Marble Products, F. Paints and Coatings, G. Residential Properties, H. Roofing Materials, I. Security Systems, Home Appliances, A. Air Conditioners, B. Computers, Laptops, C. Gaming Consoles, D. Home Theaters, E. Kitchen Appliances, F. Housewares and Tableware, G. LED, LCD Television, H. Refrigerators, Freezers, I. Washing Machines, Home Professional Services, A. Architectural Services, B. Interior Designing, C. Cleaning Services, D. Construction Services, E. Landscaping Services, F. Pest Control Services, Smart Homes Solutions, A. Access Control Systems, B. Energy Saving Technologies, C. Structured Cabling, D. Telecommunications, E. CCTVs.